Tennessee Williams Birthday Celebration
Annual Tennessee Williams Birthday Celebration
In celebration of Tennessee Williams, the Pulitzer-prize winning literary icon that moved to Key West in 1949 and remained a resident for 34 years, Key West Art & Historical Society hosts an annual 'Tennessee Williams Birthday Celebration,' a month-long series of arts and cultural events that takes place each March at multiple Key West venues.
This yearly festival of events includes a museum fundraiser, plein air painting, poetry and short story writing contests, lectures, museum tours, film showings, live theater events and a birthday party complete with cake and bubbly to honor the life and accomplishments of Williams, whose rise to stardom began with The Glass Menagerie and continued with A Streetcar Named Desire, Cat on a Hot Tin Roof and other dramatic masterpieces.
For more information on the annual Tennessee Williams Birthday Celebration, email Dennis Beaver, curator of the Tennessee Williams Museum.
2023 Short Story Contest Winners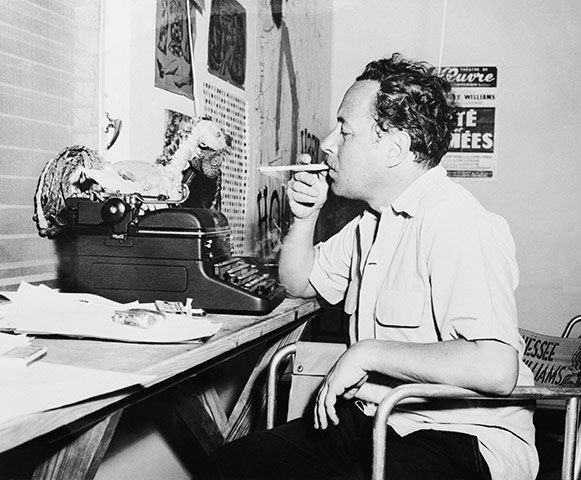 2023 Poetry Contest Winners
2023 Student Short Story Contest
Tennessee's Rose: A Staged Reading
Performed at the 2015 Festival
Support KWAHS
Your membership and donation supports the Society's collection,
programming and preservation efforts. Every gift,
large or small, helps us continue our mission.