Permanent Exhibit at Fort East Martello
Originally built as a Civil War fortification, Fort East Martello has served several purposes over the years.  Its last role was as a training facility for the Navy and Army during World War II, after which time the Fort fell into disuse and decay.  After extensive restoration, the Society opened it in 1950 to the public as a local art and history museum.
Today visitors can walk through exhibits relating to the island's history including its roles in the Spanish-American War, World Wars I and II, the Cuban Missile Crisis of 1962 as well as examining the sponging, wrecking, and cigar manufacturing industries that drove Key West's economy.  The Stanley Papio – Junkyard Rebel gallery affords visitors an overview of the folk artist's eclectic welded sculptures.  Many of his works were created from pieces of scrap metal from automobiles and appliances.
Without a doubt the most famous denizen at Fort East Martello Museum is Robert the Doll, whose mysterious history has fascinated both local and tourist visitors for decades.  Robert has been the focus of several television programs, making him one of the most popular artifacts in Key West Art & Historical Society's collection.
Undying Love - A Key West Love Story
Carl Tanzler, the self-proclaimed Count von Cosel, was a German-born radiologic technologist who moved to Key West in 1926 at the age of 39.  A man with a mysterious and aggrandized past, he found employment as an x-ray technician at the Marine Hospital on the U.S. Navy base.
On April 22, 1930, a young, beautiful woman by the name of Elena Milagro Hoyos Mesa was escorted to the Marine Hospital for tests to determine the extent of her tuberculosis infection.  On that ill-fated day, von Cosel was the technician assigned to draw her blood and perform her x-ray.  Von Cosel recognized her as the beautiful dark-haired woman that had been revealed to him in childhood visions, the woman that was to become his true love.  He instantly fell obsessively in love with Elena.  Despite his attraction to her, he knew that Elena's prognosis was bad – she had a virulent form of tuberculosis and was not expected to live long.  Von Cosel decided he alone could cure her using his alleged medical expertise.
While living in a small room at her parent's house, Elena was frequently visited by von Cosel.  He showered her with expensive gifts and began to treat her illness with his 'electrical therapy' machines.  They were of no avail and Elena died on October 25, 1931, just days before Halloween and 18 months after they met.  At the time of her death, she was 22 and he was 53 years old.
Von Cosel refused to believe that Elena's death was final.  He had an elaborate tomb constructed in the Key West cemetery where he visited her almost nightly.  Unable to accept that her beautiful body was deteriorating, and convinced that her death was a mere detail that he could reverse, he envisioned living with her for the rest of his life.
After months of planning, von Cosel removed Elena's body from the tomb and transferred it to his wingless airplane parked near the Marine Hospital.  Since the location gave him direct access to his laboratory, he began the process of restoring his beloved to life with a wildly irrational combination of scientific technology and an enthusiasm that spilled over into insanity.  Guided by the constant presence of her spirit's voice, von Cosel continued his work for more than two years.  Twice he had to move his base of operations to avoid detection, finally moving Elena to a ramshackle building on Flagler Avenue.  Unemployed and guarding his secrets, he dehydrated Elena and waited for the appropriate time to awaken her from her fatal sleep.  Preparing for this event, he reconstructed her face using plaster, silk and wax, and to perpetuate the gaze he so adored, he embedded glass eyes in her head.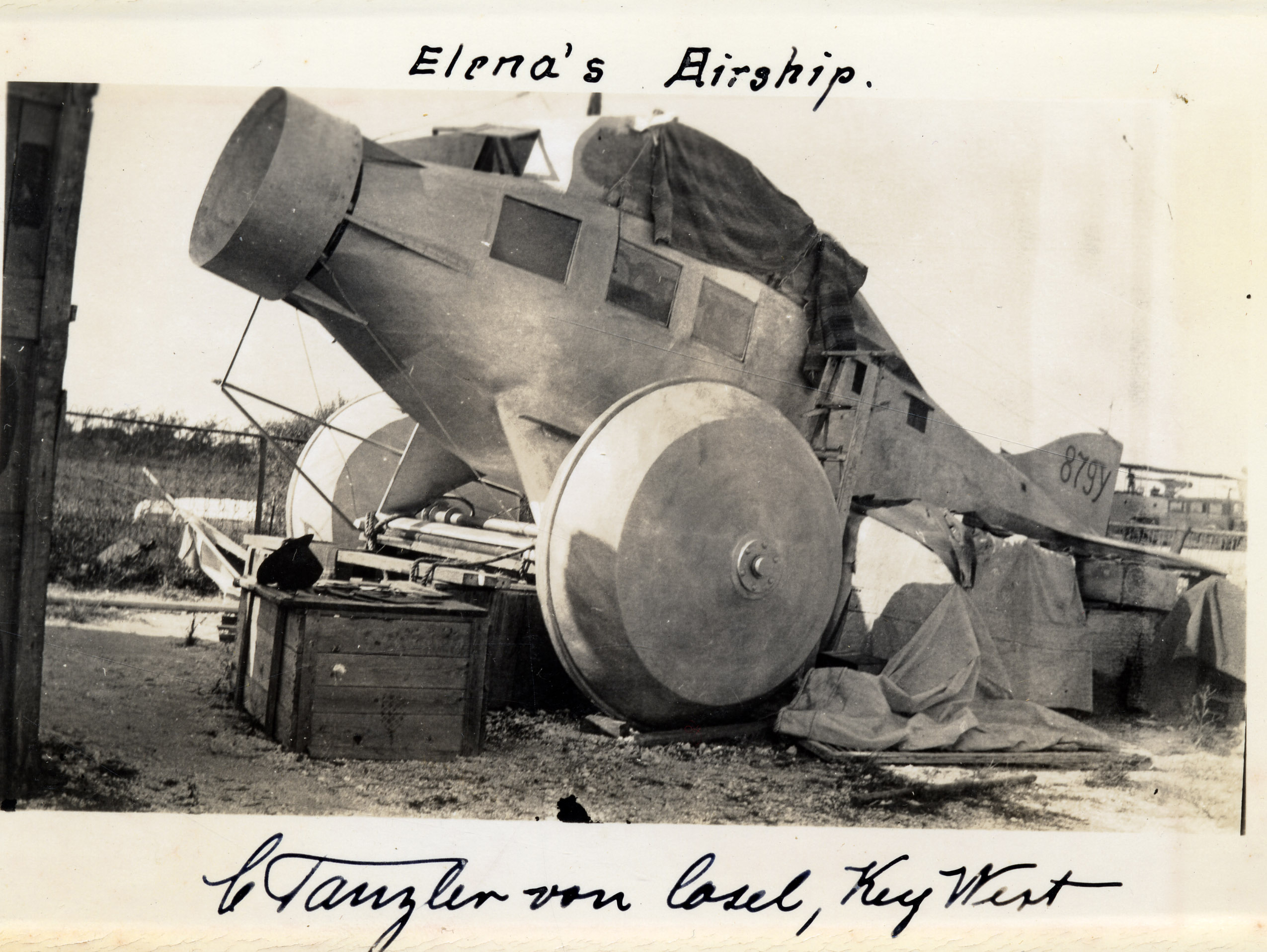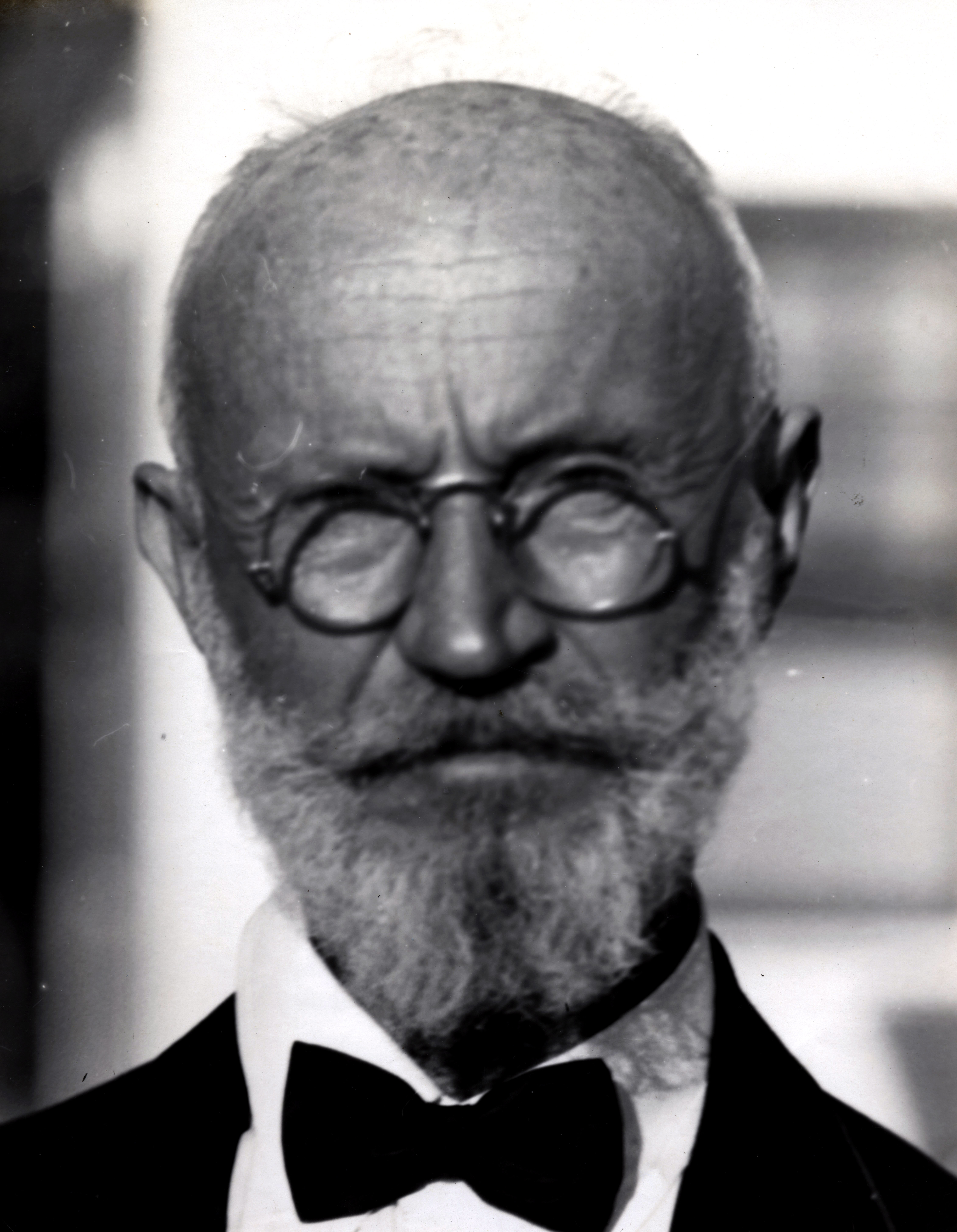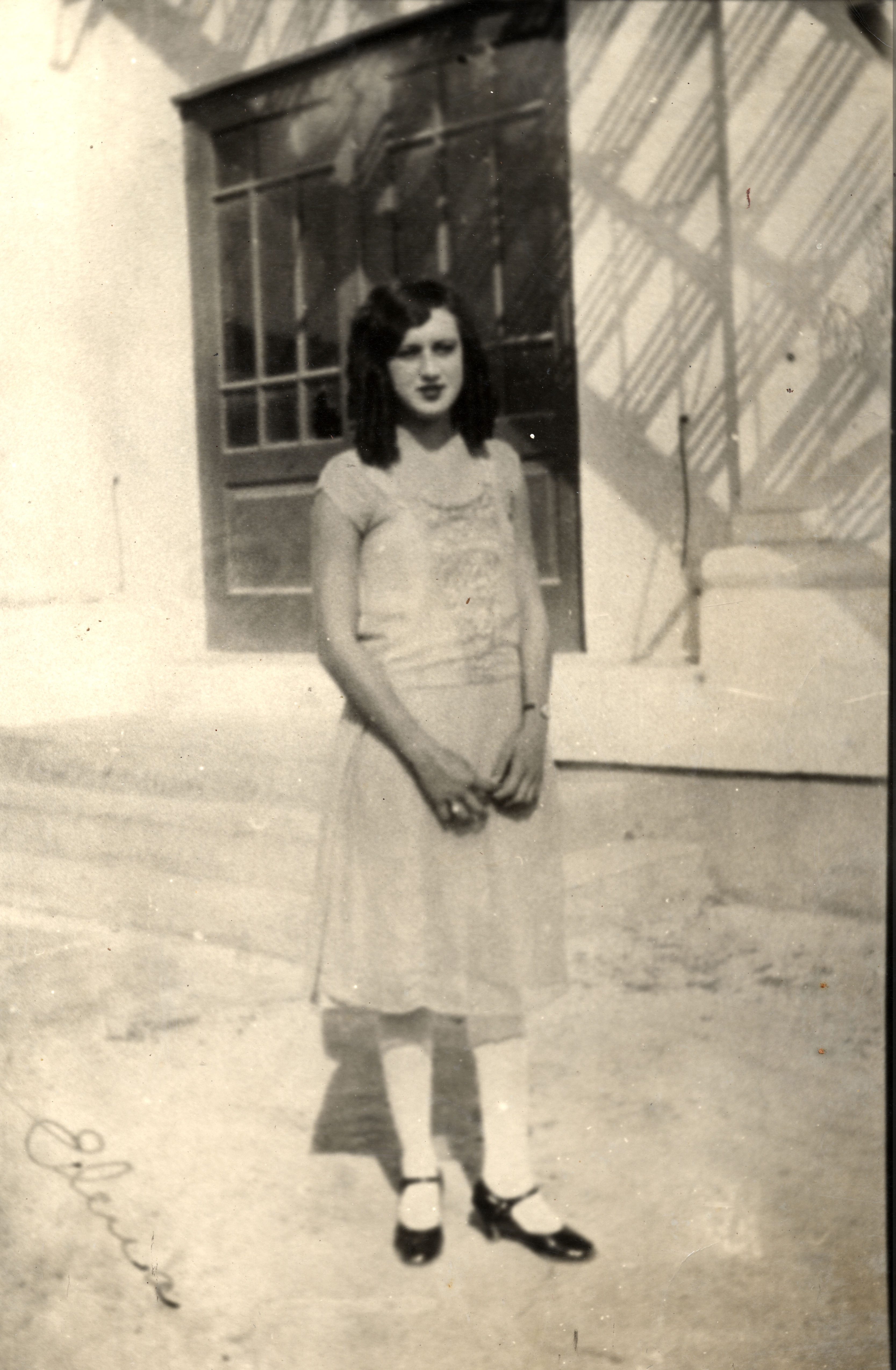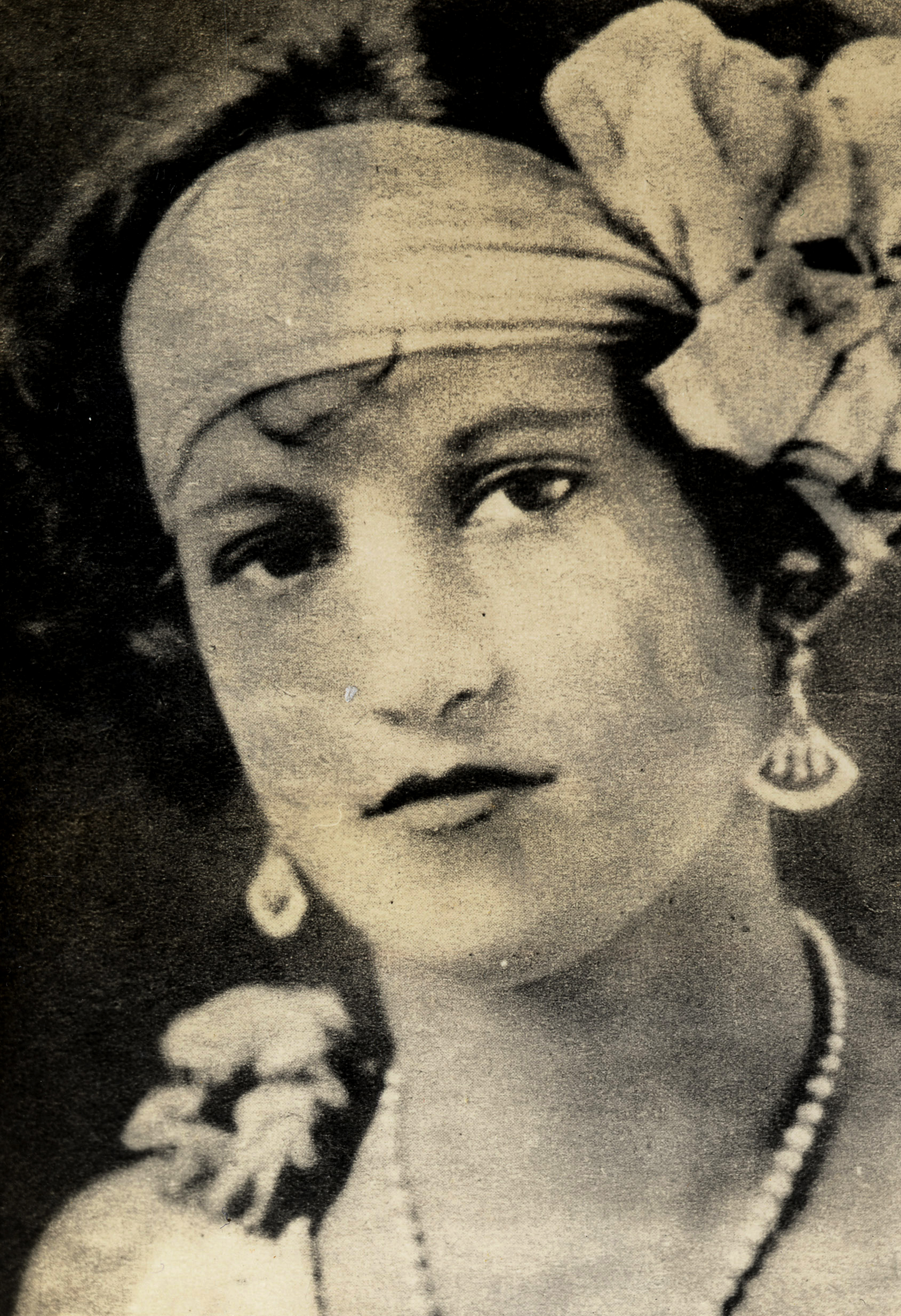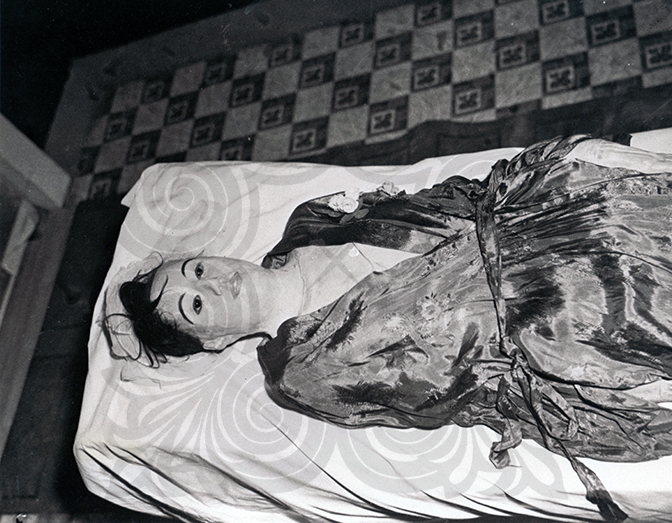 And so, they lived peacefully together as man and corpse until October 1940.  However, Key West is a small town.  Suspicion about von Cosel's activities led to rumors, and inevitably, rumors led to discovery, and ultimately to von Cosel's arrest for grave robbing and possessing a dead body.  In a tiny room crowded with a homemade pipe organ and an elaborate bed, the sheriff found Elena dressed in a wedding gown, complete with lace, a veil and silk flowers.  Her demented admirer had reconstructed the bulk of her body with her remaining flesh thoroughly mummified.
The local and national press fell all over themselves to cover the story.  Key West was suddenly catapulted into the international limelight.  Too bizarre to be believed, the story triggered throngs of curious visitors into town.  To deal with the clamoring hordes, Elena's body was put on display at the Dean-Lopez Funeral Home and was viewed by almost 7,000 people in the space of several days.  Eventually, Elena's remains were dismembered, placed in a small metal box and buried at an undisclosed location.
Key West's local court sidestepped a trial by suggesting that the statute of limitation had been reached and dropped the charges against von Cosel.  As relieved as he may have been at this turn of events, von Cosel could not comprehend that his 'bride' would never be returned to him.
Released from jail, an embittered and uncomprehending von Cosel returned to his deserted shack on Flagler Avenue.  His notoriety followed him, and for the next six months, he spent his days and nights recounting Elena's story to hundreds of people from all over the nation and abroad.
Carl Tanzler von Cosel finally left Key West to escape his notoriety and write his memoirs.  The very day he departed the island, the tomb which he had erected for Elena in the Key West cemetery all those years ago mysteriously blew up.  No one ever proved that von Cosel was responsible for the explosion, but it was generally accepted that he was guilty of it.  He subsequently moved to Zephyrhills, Florida where he completed his memoirs, tinkered with his wingless airplane and other inventions and lived mainly from handouts from his family.  He died unrepentant in 1952.