Summer ArtCamp! | Movie Maker Camp: Part 1
19-July to 23-July from 8:45 AM to 4:00 PM
$200.00 - $250.00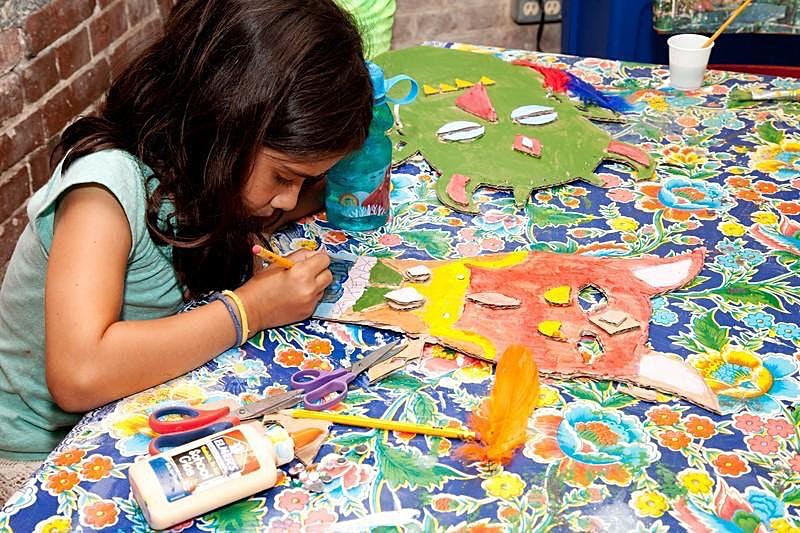 Summer ArtCamp! | Movie Maker Camp: Part 1
Monday, July 19th to Friday, July 23rd, from 8:45 am – 4 pm
This 5-day workshop will take our campers behind the scenes of the movie-making industry. Participants will have a hands-on experience as they write a script, make costumes, build sets, and create the props to be used in next week's program, Movie Makers Camp: Part 2. This camp focuses on artistic creativity, cooperation, and team-building skills.
Ages 6-12: Please note that due to the intensive nature of our camps, we are unable to accommodate campers under 6 years old
Instructor: Crystal Smith
Location: Fort East Martello Museum
In addition to registering online, Parents will need to fill out the 2021 ArtCamp! Registration Form and Camper Code of Conduct. These forms will be emailed to parents or can be accessed by clicking the link below. These forms will need to be completed before the first day of camp. If you are signing your camper up for multiple camps, only one form will need to be filled out. If you have multiple children attending camp, a form will need to be filled out for each child.
Children and instructors are required to wear facial coverings at all times while on the grounds or inside the museum or classroom. Lace (or similar) facial coverings are not acceptable. In addition to these measures, temperature checks will be conducted at dropoff each morning. 
For additional information please contact Education Specialist, Kassandra Collett at kcollett@kwahs.org
Sponsored in part by The Helmerich Trust and the Florida Division of Cultural Affairs