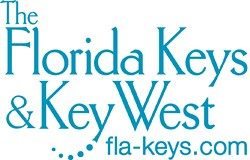 media@fla-keys.com
fla-keys.com/media
1-800-ASK-KEYS
305-461-3300
Contact: NewmanPR
Andy Newman/Carol Shaughnessy
FOR IMMEDIATE RELEASE
March 30, 2021
Guy Harvey's Ties to Hemingway Explored in Custom House Museum Program
KEY WEST, Florida Keys — As a teenager, Guy Harvey was so consumed by Ernest Hemingway's "The Old Man and the Sea" that he created 59 pen-and-ink drawings to illustrate the novel. Today internationally recognized for his art and marine conservation, Harvey will discuss the sketches, now on exhibit at Key West's Custom House Museum, during the museum's April "Distinguished Speaker Series" presentation.
"The Old Man and the Sea: A Retrospective with Guy Harvey" is scheduled to begin virtually  at 4 p.m. Thursday, April 15. As well as the sketches and their vital significance to his career, Harvey is to touch on topics including the synergy between his art and marine preservation work, and the Hemingway connection he shares with Key West and the Custom House.
The creative tie between Harvey and Hemingway, who lived in Key West in the 1930s and remains its most famous literary resident, was first publicly recognized at a 1985 art exhibition in Jamaica. Harvey, then a marine biologist, showcased 44 of his "Old Man and the Sea" sketches. The positive public response inspired him to begin painting full-time.
Today Harvey is a world-renowned artist whose images incorporate such detail and realism that he has been called "the John James Audubon of marine art." He also spearheads the Guy Harvey Ocean Foundation, which conducts research and education programs to support and safeguard the ocean ecosystem.
In addition to 59 of Harvey's original "Old Man and the Sea" drawings, visitors to the Custom House Museum at 281 Front St. can view a Hemingway exhibit drawn from the facility's comprehensive archive. Items in the archive include the legendary author's World War I ambulance driver uniform, a pair of his leather boxing gloves and material spotlighting his little-known marine conservation activities.
Fans of Harvey and Hemingway can get more information and register for the April 15 online presentation at kwahs.org/upcoming-event/guy-harvey-interview. Attendance is free, but reservations are required.
Custom House Museum information: kwahs.org
Key West visitor information: fla-keys.com/keywest or 1-800-LAST-KEY
Social: Facebook • Twitter • Instagram • YouTube • Keys Voices blog